News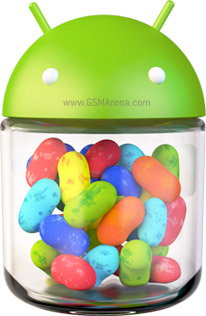 Android 4.3 has officially been announced
HTC America's president Jason Mackenzie responded to some questions on Twitter concerning the HTC One upcoming Android 4.3 update.
He says the Android 4.3 development for the HTC One is right on schedule and the rollout will start by the end of this month as promised. This applies for both the US and the EU HTC One units.
Update: To lend further credibility to the rumors, the following image was sent to us by one of our readers. It shows the HTC One running Android 4.3. Allegedly, the image was shot at IFA. Thanks for the tip, Daki!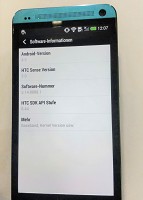 HTC One running Android 4.3 spotted at IFA 2013
It seems HTC will manage to seed the Android 4.3 update ahead of the competition. Samsung is supposed to bring that release to its 1H flagship in October, and Sony is yet to announce a schedule for the Xperia Z updates.
Thank you, geordieboy, for the tip!
If there's one thing you can give credit to HTC for, it's being quick with the Android update on the HTC One. After years of lagging behind Google with respect to the latest updates, the company has been consistently quick in delivering updates for their newest flagship device.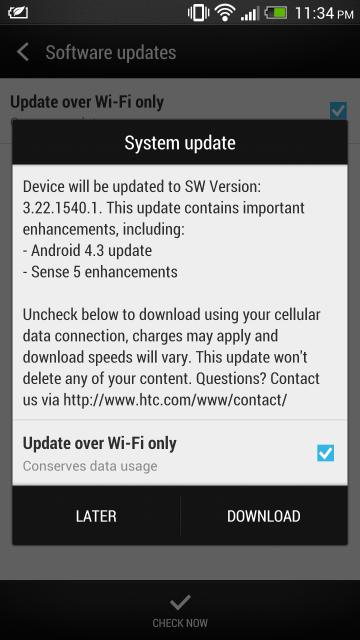 Earlier this week the company promised that they will soon start rolling out the Android 4.3 update for the HTC One. And as promised, users are now seeing the update notification pop up on their device. Several users on xda-developers forums are reporting getting the update on their phone.
If you have an HTC One, check if the Android 4.3 update is available for download, if you haven't got the notification already.
Thanks Dijon Vula for sending this in.
Google unveiled its latest Android build, version 4.4 KitKat exactly one month ago, and today we have some screenshots of exactly what's been updated.
As with the other incremental updates since version 4.0 Ice Cream Sandwich, the updates of the latest build are almost exclusively under the hood. Nevertheless, some of the latest inclusions are more noticeable, like the updated camera interface.
The leaked images are likely a bit dated - or Google simply hasn't gotten around to changing the build name - as there are several mentions of Key Lime Pie rather than KitKat.
In the Settings menu, you'll find new integration for a Printing and Payments system, which brings wireless NFC payment to the main Android architecture, rather than relying on third party apps. Looks like the same will be done with printer support. Then comes Miracast, which will let you screencast your device to a supported TV.
Like we said, UI changes are mostly minor, although animations are reportedly much smoother.
A few additional Google apps are set to come preloaded on KitKat - Drive and Keep. The first lets you access your documents on Google's cloud storage service, while Keep is used for note-taking.
The camera UI now features Instagram-like previews of your applied filters. There's also a print menu that allows you to save your image as a PDF, or print to a local or network printer. There are options for paper size, colors, orientation and number of copies.
Android 4.4 KitKat may become available as early as this month, with the release of the new Nexus 5.
Google has stopped delivering distribution information on Android versions 1.6 Donut and 2.1 Eclair as the two don't support the Google Play store app. Since developers mostly care about the phones that do support that, Google will no longer be posting those allegedly irrelevant numbers. Last month the two Android iterations accounted for a mere 1.3% of the entire platform customer base so it's not a big loss anyway.

Also Google now shows devices that have pinged the Play store in the last 7 days as opposed to 14 like before.
Anyway, Jelly Bean keeps rising (all three sub-versions of it) and now accounts for almost half of the Android distribution (45.1%), while the other most popular versions Gingerbread and Ice Cream Sandwich are steadily losing ground. Gingerbread has 30.7% (down from 33.1% last month), while ICS has 21.7% (down from 22.5% last month).